Complete Story

09/14/2021
Exceptional Plenary Sessions at the USAEE/IAEE North American 2021 Conference
Decoupling of Energy and GDP - Real or Imagined
David Daniels, Guest Professor, Chalmers University of Technology
John Weyant, Professor of Management Science and Engineering, Director of the Energy Modeling Forum, Stanford University
Paul Brockway, University Academic Fellow in Energy and Economics at the Sustainability Research Institute, University of Leeds
Carey W King, Research Scientist & Assistant Director, Energy Institute, University of Texas at Austin

Economic models are used to inform many policies. However, model outputs are influenced by theoretical assumptions that govern their structure. Are our economic models accurate enough to explain and forecast the relationship between energy consumption, useful work, Gross Domestic Product, and greenhouse gas emissions? Are our models up to the task of projecting realistic scenarios driven by efficiency and other changes to the energy system?
---
Vital Supply Chains:
Conflict, Cooperation and National Security
Hon. Sharon Burke, Founder and President, Ecospherics; Rene Javier Aninao, Managing Partner, Corbu Intelligence and Advisory; Susan Landau, The Fletcher School, Tufts University
---
Promised Technology Solutions: Where Are They?
Kelly Sims Gallagher, Tufts University; Erin Baker, University of Massachusetts; Anna Broughel

---
Preparing for "Unlikely" Events in Texas and Elsewhere:
Rethinking Economic, Infrastructure, and Regulatory Frameworks
Randa Stephenson, CCO LCRA; Carrie Bivens, ERCOT, IMM
Winter Storm Uri created the perfect storm of generation forced outages and soaring demand that caused a near total collapse of the ERCOT transmission grid, resulting in prolonged power outages, property damage, and even loss of life. In response, the Texas Legislature passed a number of bills giving the Texas Public Utility Commission (PUC) and ERCOT direction to enact market changes to ensure Texas has a reliable electric grid. The PUC is currently undertaking a series of hearings, workshops and rulemakings to gather stakeholder input to further the goals of the Legislature. Our panel is comprised of industry experts who are actively participating in these proceedings and will provide up to the minute observations on the direction the PUC is headed and insight as to how far it might go to restructure the Texas electric market.
---
ESG Priorities for the Oil & Gas Sector:
Investor Pressures, Company Responses, & Industry Implications

Environment, social and governance (ESG) pressures are increasing rapidly across the oil and gas industry, as investors and governments step up efforts to tackle climate-related risks and decarbonize the global economy. Companies have accelerated their responses to these priorities, and yet investor demands only continue to rise. This session will center on this critical dynamic at play in the industry today with particular attention to the following questions:

What are investors demanding on ESG -- particularly on climate-related risks -- and how are these requirements evolving?

How are companies responding, and what will they need to do to satisfy investor demands?

What are the near- and medium-term implications of these escalating pressures -- for both companies' strategies as well as oil and gas markets?
Register now for Navigating Energy Transitions: Economic, Social, Technical and Policy Challenges, the 38th Annual USAEE/IAEE North American Virtual Conference. This annual event provides a forum for informed and collegial discussion of how energy economics is contributing to the current and future thinking of businesses, consumers, technology developers, and public policy institutions in North America and around the world as they drive towards the future world of energy.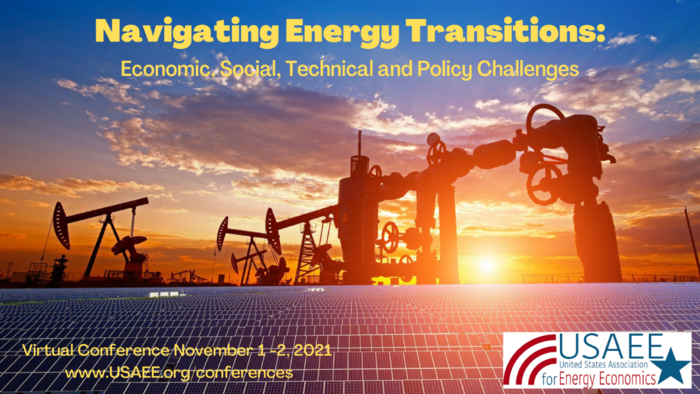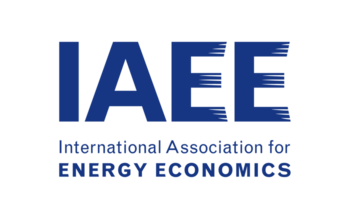 For a conference schedule and more information, click here.