Awards
The USAEE Adelman-Frankel Award is given to an individual or organization for a unique and innovative contribution to the field of energy economics.
2022 Adelman-Frankel Award Recipients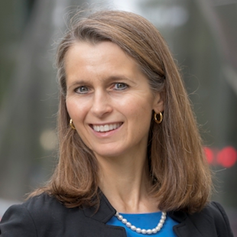 Catherine Wolfram
Cora Jane Flood Professor of Business Administration | University of California, Berkeley
Catherine Wolfram is the Cora Jane Flood Professor of Business Administration at the Haas School of Business. Beginning in March 2021, she is on leave from UC Berkeley to serve as Deputy Assistant Secretary for Climate & Energy Economics in the U.S. Department of the Treasury. Prior to her leave, she served as Associate Dean for Academic Affairs and Chair of the Faculty. She was also the Program Director of the National Bureau of Economic Research's Environment and Energy Economics Program, and an affiliated faculty member in the Agriculture and Resource Economics department and the Energy and Resources Group at Berkeley.
​​
Wolfram has published extensively on the economics of energy markets. Her work has analyzed rural electrification programs in the developing world, energy efficiency programs in the US, the effects of environmental regulation on energy markets and the impact of privatization and restructuring in the US and UK. She is currently implementing several randomized controlled trials to evaluate energy programs in the U.S., Ghana, and Kenya.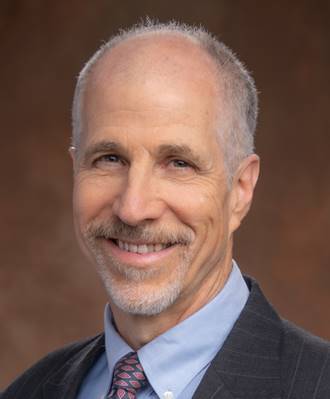 Severin Borenstein
Professor of the Graduate School | E.T. Grether Chair in Business Administration and Public Policy | Faculty Director, Energy Institute at Haas | University of California, Berkeley
Severin Borenstein is E.T. Grether Professor of Business Administration and Public Policy at the Haas School of Business and faculty director of the Energy Institute at Haas. He is also Director emeritus of the University of California Energy Institute (1994-2014). He received his AB from UC Berkeley and PhD in Economics from MIT. His research focuses on business competition, strategy, and regulation. He has published extensively on the airline industry, the oil and gasoline industries, and electricity markets. His current research projects include the economics of renewable energy, economic policies for reducing greenhouse gases, and alternative models of retail electricity pricing. Borenstein is also a research associate of the National Bureau of Economic Research in Cambridge, MA. He served on the Board of Governors of the California Power Exchange from 1997 to 2003. During 1999-2000, he was a member of the California Attorney General's Gasoline Price Task Force. In 2010-11, Borenstein was a member of U.S. Secretary of Transportation Ray LaHood's Future of Aviation Advisory Committee. In 2012-13, he served on the Emissions Market Assessment Committee, which advised the California Air Resources Board on the operation of California's Cap and Trade market for greenhouse gases. In 2014, he was appointed to the California Energy Commission's Petroleum Market Advisory Committee, which he chaired from 2015 until the Committee was dissolved in 2017. Since 2015, he has served on the Advisory Council of the Bay Area Air Quality Management District. In 2019, he was appointed to the Governing Board of the California Independent System Operator.
2010 - Carol Dahl

2011 - William W. Hogan

2012 - Robert Pindyck

2013 - Rice University's Baker Institute Center for Energy Studies

2014 - Joel Darmstadter

2015 - Adam E. Sieminski & Howard Gruenspecht

2016 - Fereidun Fesharaki

2017 - Mine K. Yucel

2018 - Richard G. Newell

2019 - BP Statistical Review of World Energy
The Senior Fellow Award is given to individuals who have exemplified distinguished service in the field of energy economics and/or the USAEE.
2022 Senior Fellow Award Recipients
Shree Vikas
Director, Market Intelligence & Business Analysis | ConocoPhillips
At ConocoPhillips Shree Vikas is responsible for conducting market research, assessing industry implications, performing big-data analytics and analyzing operational results. His team regularly contributes in corporate planning, strategy development and supply chain execution at ConocoPhillips. Prior to ConocoPhillips, he led a myriad of market analysis, financial due-diligence, R&D technology evaluation, and modeling projects for governmental agencies and energy companies. He served as the 2017 President of the United States Association for Energy Economics (USAEE). He is also an editorial advisory board member for the Oil & Gas Journal, a leading petroleum industry publication. He has a PhD in Petroleum and Natural Gas Engineering and an M.Eng. in Environmental Pollution Control from Penn State. He also has completed Executive Business Administration Certificate in Strategy, Finance & Accounting from Rice University's Jones School of Business.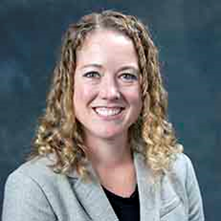 Sanya Carley
O'Neill Professor; Director, Master of Public Affairs Program and O'Neill Online MPA Program | Indiana University
Professor Sanya Carley's research focuses on energy justice as well as on policies aimed at advancing the innovation of low-carbon and efficient energy technologies in both the electricity and transportation sectors. In her most recent projects, she and collaborators study the incidence of energy insecurity among U.S. households and the equity and justice dimensions of the U.S. energy transition.
In other work, she evaluates the effects, design, and unintended consequences of renewable portfolio standards, corporate average fuel economy standards, and net energy metering standards. Ongoing research also focuses on public perceptions of energy technology and infrastructure, energy-based economic development, policy diffusion, and sustainability in industry. She was recently honored with the Association of Public Policy and Management's David N. Kershaw Award, for making distinguished research contributions toward public policy and management.
A member of IU faculty since 2010, Carley teaches courses on energy economics, markets, policy, and justice, research design, and project-based capstones. Her demonstrated commitment to teaching and service have been recognized with multiple awards, including the IU Trustees Teaching Award, the Outstanding Junior Faculty Award, the Most Personable Faculty Member Student Choice Award, and the Campus Catalyst Award for Excellence in Teaching, among others.
Carley has served as a consultant for the Environmental Protection Agency, the World Bank Group, the Institute for International Business, Nicholas Institute for the Environment, and RTI International.
2010

Michael E. Canes
Peter R. Hartley
Troy Thompson

2011

Mina M. Dioun
Kenneth B. Medlock, III
Peter K. Nance

2012


Richard Gordon

Benjamin Schlesinger

Chi-Keung Woo

2013


Arnold B. Baker

Mark Finley

Gurcan Gulen

2014

Kevin F. Forbes
Lori Smith Schell
Adonis Yatchew

2015

Robert E. Borgstrom
Amy M. Jaffe
Andrew Slaughter

2016

Mary Lashley Barcella

John C. Felmy

Ronald D. Ripple

2017

James T. Jensen

Edward L. Morse

Samuel A. Van Vactor

2018

Thomas E. Drennen
John Holding

2019

Andrew Kleit
Wallace E. Tyner